BMW Keys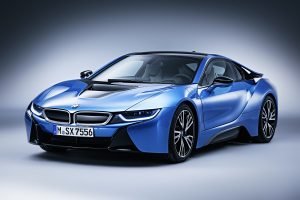 At American Lock & Key of Rancho Cucamonga, we believe that replacing a BMW keys does not have to be a complicated and time consuming process. We can replace your BMW key in a much faster, quicker and more cost-effective manner than your local BMW dealer without having you wait in line in a busy showroom.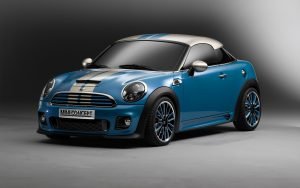 Save time by calling American Lock & Key of Rancho Cucamonga. We have years of experience working with BMW owners and are authorized to issue BMW replacement keys. BMW dealerships must order their keys all the way from Germany – a process that can take 10 days or more and cause you unnecessary frustration.
When it comes to replacing lost car keys, extracting broken car keys, and programming all kinds of chip keys, we have a strong understanding and years of experience dealing with these kinds of jobs. Our Rancho Cucamonga BMW auto locksmith services guarantee that a trained locksmith will arrive at your vehicle, get you back into your vehicle and on your way as quickly as possible leaving you stress free.
Why are BMW keys so expensive to replace?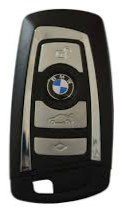 Replacing BMW keys requires knowledge of the BMW electronics system, which is among the most sophisticated systems in the automobile market. Each key is a "smart key" installed with electronic codes that enable you to start a car and control its functionality. Attempting to use an older, already programmed key simply won't work – the electronic codes are designed to change on a rolling basis every time you use your car. The keys of a car are unique to the vehicle for which it is made, holding data about mileage, VIN, and specific comfort settings. This level of customization is an additional step used to prevent thieves or unauthorized users from entering your car. However, this customization also makes the process of replacing a BMW keys more complex than it is with keys for other vehicles.
How does American Lock & Key offer a reduced rate compared to BMW dealers?
The cost for BMW replacement keys at a BMW dealer in the greater Rancho Cucamonga area can be upwards of $600. But think of what goes into that price. First, you must pay the premium for any product from a luxury automobile brand. Secondly, you must pay the labor costs for someone at BMW to issue a new key and reprogram it. Finally, there's the higher cost associated with the overhead of a Mercedes dealership.
With our team at American Lock & Key, we do not have these kinds of overheads and we don't charge a premium for our services. We have been trained to work with BMW vehicles and to provide a exemplary service for each of our customers. We realize that you have a choice when it comes to getting a BMW key so based on our vast experience dealing with BMW vehicles, we know and understand the advanced electronics within any BMW vehicle and the value you place on your vehicle.
That's why we ensure that working with us will be less time consuming and more cost effective than relying on a local BMW dealership. You are a luxury car owner, and we believe you should have a premium experience.
If you need a BMW key, call American Lock & Key of Rancho Cucamonga, because we're ready to help you. Call us today: 1-909-227-5455.
Serving Rancho Cucamonga, Fontana, Ontario, Chino Hills, Pomona, San Bernardino, and Upland.